U-35 Zero-turn Excavator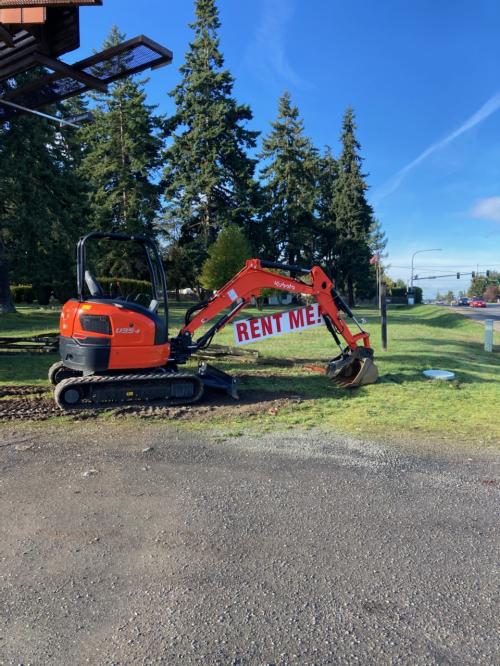 I have two U-35 Zero-turn Excavators, each has a push blade, thumb, and your choice of bucket for all of your excavation needs.
It is a compact excavator built with extreme durability; the operator's station is designed for comfort, visibility, and safety as well. Nimble enough for confined spaces and sturdy enough for variable terrain, it will help you complete all of your excavating needs.